Long time ago since I did one of these posts, huh? But due to the lack of these posts I have a long list of various stuff I've found on the Internet that I want to share with you guys!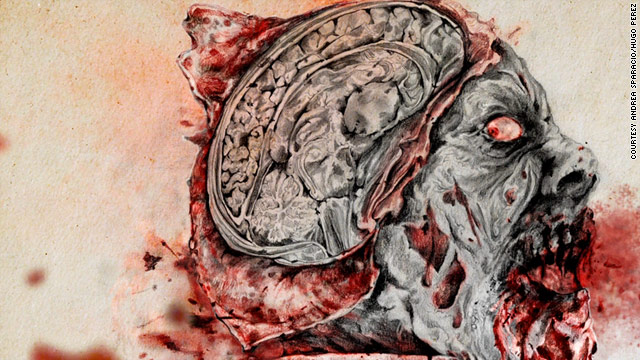 I'm currently really hooked up on dystropians with zombie apocalypses. I've recently read Enclave by Ann Aguirre and the short story Zombicorns by John Green (can be downloaded for free
HERE
) and I have a lot of zombie apocalypse novels waiting to be read, like Feed by Mira Grant and The Forest of Hands and Teeth by Carrie Ryan. All of those are fiction, but what if a zombie apocalypse would happen in real life?
This article discusses how a zombie virus would be made, how to fight back and why we study zombies.
Sarah Curran-Ross, the author of The Organ Grinder, wrote a guest post about female characters and their "thoughness" on the blog Lost For Words.
Being a new blogger can be hard. I still consider myself a fairly new blogger, but I am slowly getting into the community, learning how to balance the blog with my private life and finding my own voice.
If you're thinking about creating a blog, check out these tips from Tynga at Tyngas reivews (thought the posts is a guest post and posted on New Books for New Bloggers)
Write book. Add water. Grow dollars? Nope. That not how it is. At least not for Lauren DeStefano, the author of Wither.
You can read about her journey here.